Open The Doors To Advent 2023
Get ready to unlock the doors to Advent 2023, a celebration of our 11th Anniversary that promises to triple the decadence and triple the chocolate! Prepare to be transported into a world of pure chocolate delight, where the symphony of the most exquisite chocolates from around the globe awaits your discovery.
Imagine a magical ballet of lights, effortlessly activated with the touch of a button, serenading you with the most enchanting tunes. Each door, adorned with lavish chocolates, sparkles in perfect harmony with the mesmerizing "Chocolate Around the World," casting a radiant, otherworldly glow across the façade of the Calendar of Advent Chocolate Shoppe.
But that's not all! This year, we have a delightful surprise in store for you. In celebration of our 11th anniversary, we've added a 24-chamber overflowing with handpicked delights, specially curated for a joyous Christmas celebration. Get ready to elevate your December days into moments of pure abundance with our exclusive, once-in-a-lifetime chocolate advent calendar.
Join us in making this festive season the most memorable one yet, as we celebrate a quarter-century of sharing happiness and chocolatey goodness with you!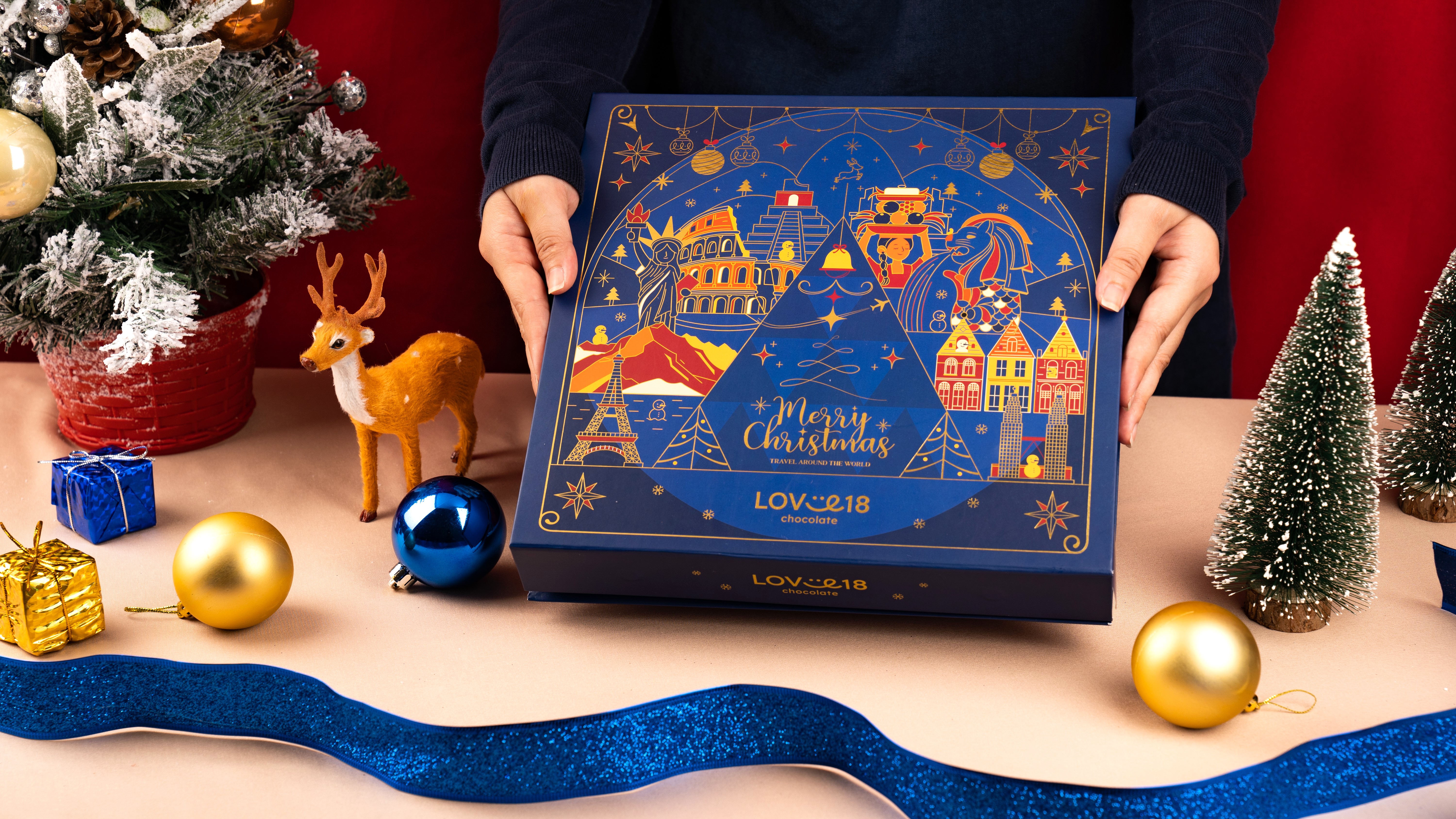 Introducing Love18's Magical Christmas Pop-up Advent Calendar Chocolate Gift Box! Countdown the days until the grand Christmas celebration!
Christmas is the season of joy, surprises, and spreading love, and what better way to do it than with our enchanting Advent Calendar chocolate gift box? Voted as the ultimate Christmas gift by trendsetting magazines year after year, it's a delightful combination of happiness, surprises, and breathtaking packaging that everyone eagerly anticipates!
This Year's Theme: "Around the World"

The 2023 Christmas Advent Calendar Box is a treasure trove of delights that will not only tantalize your taste buds but also fill your heart with sheer delight. This year's collection box is a true masterpiece and features a globe-trotting theme, "Around the World," with 24 different flavors that showcase the unique taste profiles of 24 different countries and a captivating 2D design that will bring boundless joy to every chilly celebration day.

Every day is a surprise discovery!


Every day is a journey of pure decadence! From Speculoos biscuits from Belgium, Sichuan Mala Hot Pot paste from China, Red Ginseng from South Korea, and many more! Creating these incredible flavors is a labor of love. Our in-house, award-winning chocolate team has dedicated over 300 hours to perfecting each taste, ensuring a harmonious pairing with our premium chocolates.



Spread Joy, Share Love — The kindness countdown movement Let's #MakeAdifference

As you explore the various shapes and flavors, you'll stumble upon a unique kindness movement phrase behind every door of the number dates. From simple acts of giving compliments, and sharing heartfelt messages, to lending a helping hand to someone in need. We want to spread the joy of opening a new door each day and finding a thoughtful gesture to perform for others because small acts of kindness can make a big difference in someone's life.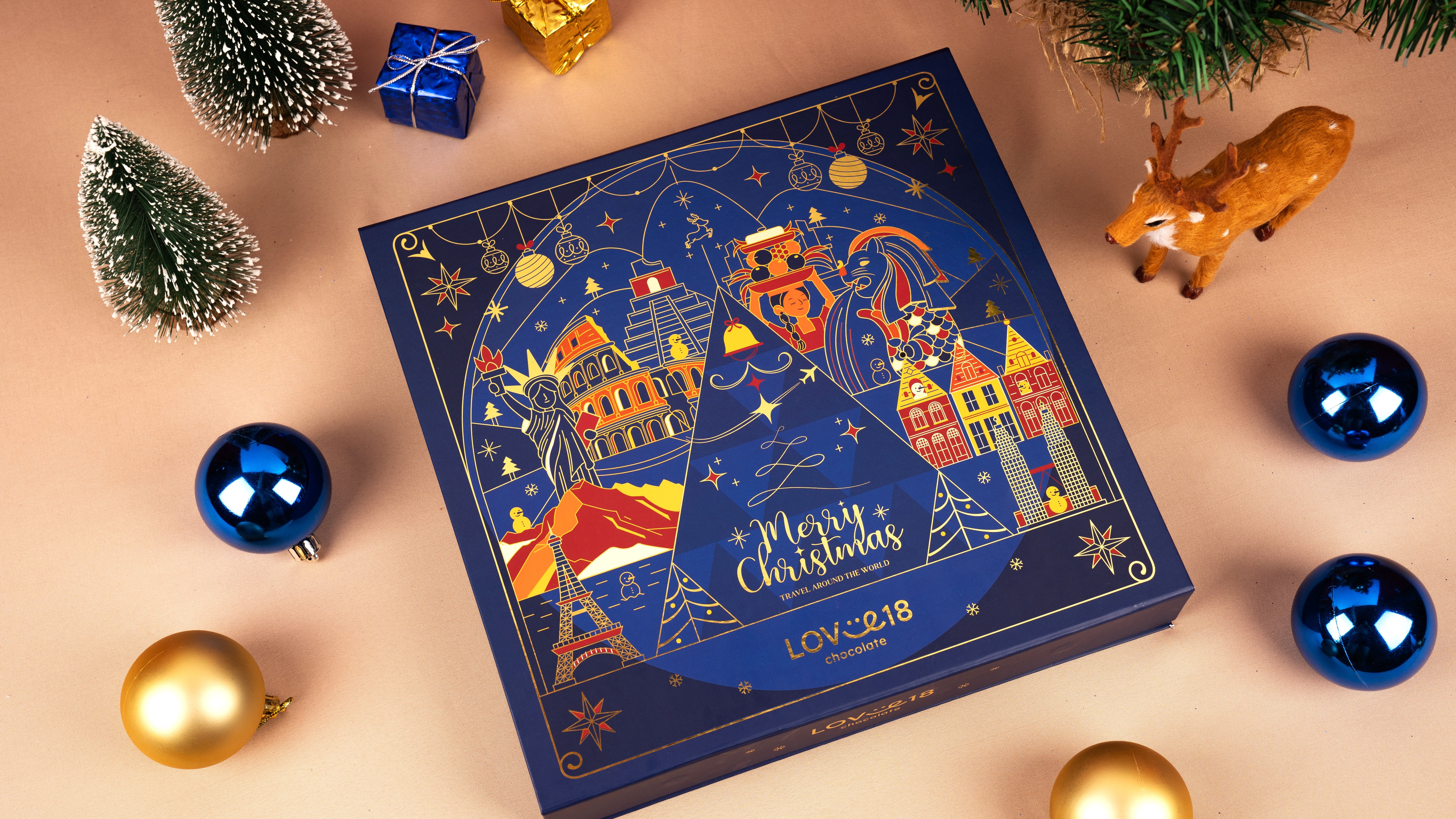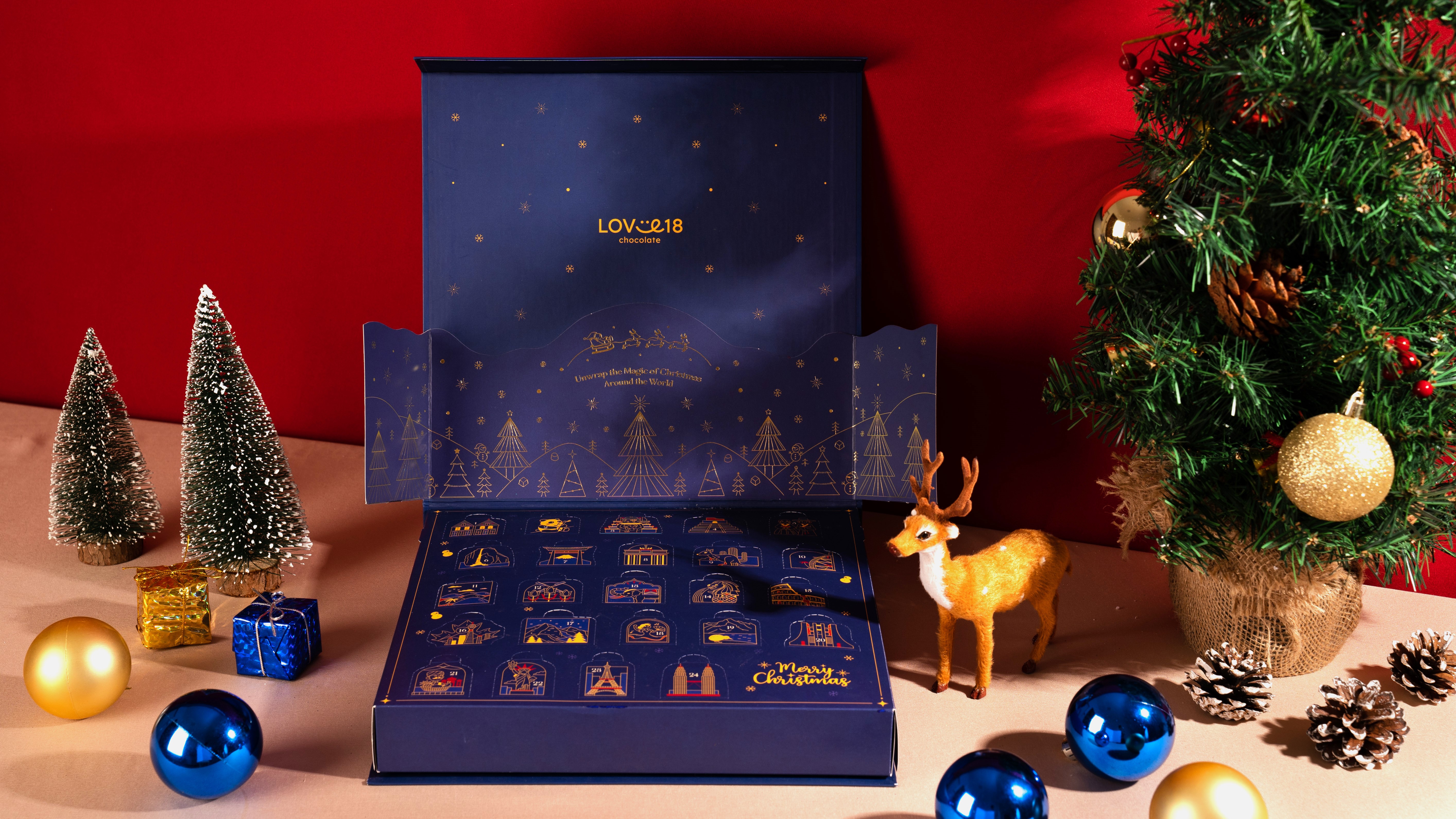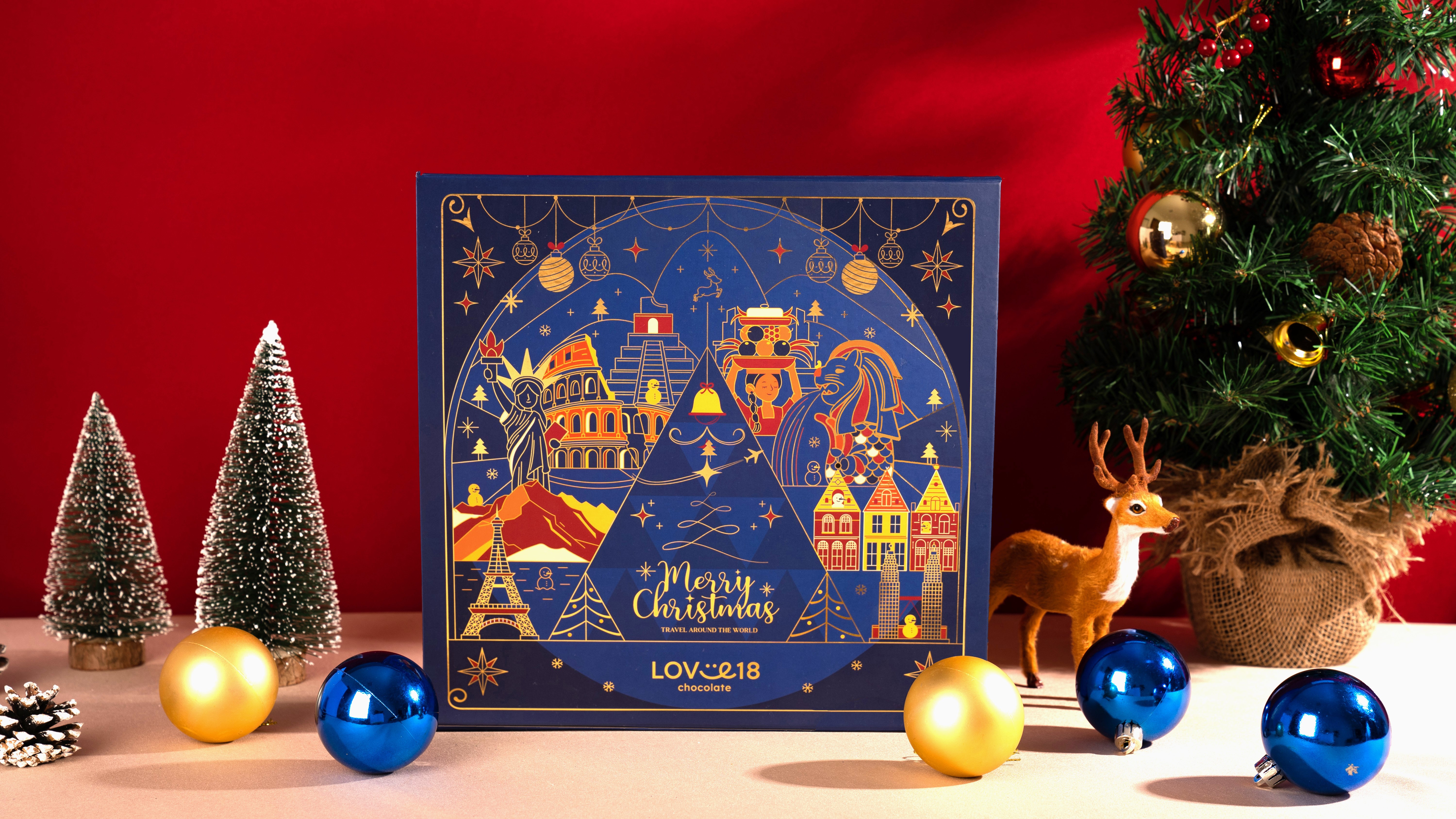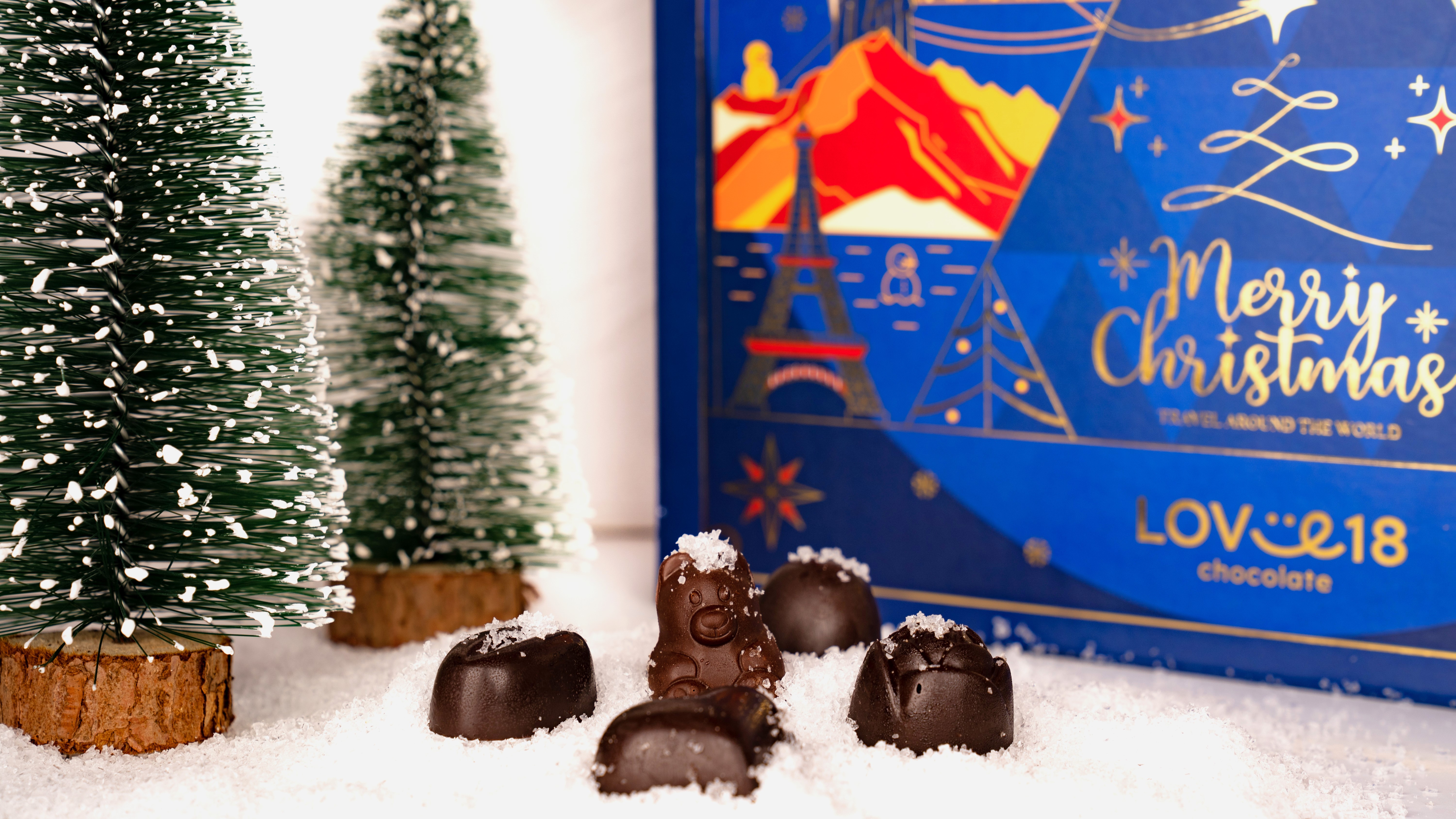 Pre-order are open today! Enjoy special prices for all pre-order.
For corporate orders, you can enjoy a special corporate rate and personalized chocolate gift box. Speak to our chocolate angel at WhatsApp +6019-880 7268 or email us at corporate@love18.cafe today.
Related products