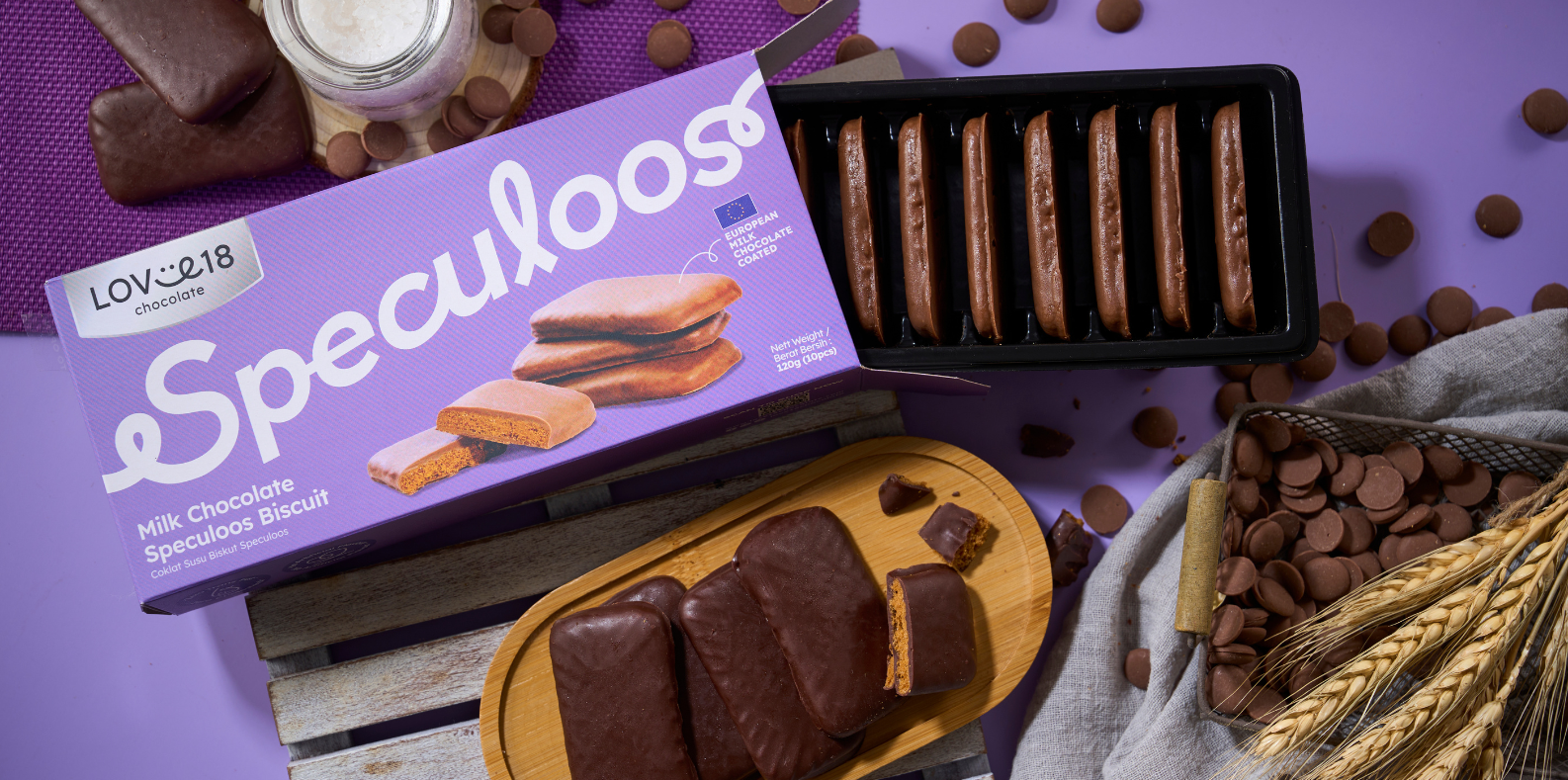 Speculoos biscuit coated in chocolate
— Your everyday guilt-free snacks!
Stay fueled, stay focused — anytime, anywhere.
Inspiration
Every morning, we wake up and often find ourselves doing the same things as the day before. But what if you could wake up every day in a different person? That's how a most-favorable storybook, adored by teenagers worldwide for its touching teenage romance, begins.
Inspired by that storybook and its movie of the same title, Speculoos Chocolate Biscuit aims to give you a fresh start – a life filled with passion, love, kindness, and the spark to live each day to its fullest.

Crafted with top-notch imported European speculoos biscuits and coated in high-quality chocolate, we made the best chocolate biscuit you'll ever taste. It's perfect for those moments when you want a little indulgence, no matter the time. The crunch of the biscuit and the richness of the dark chocolate together create a flavor that's impossible not to adore. Trust us, you'll be finishing the whole packet before you know it. Whenever you're craving a treat, need a quick snack to curb your hunger, could use a mood lift, or simply want to reward yourself after a busy day, Speculoos Chocolate Biscuit has got your back.
Just like the storybook or movie suggests, Speculoos Chocolate Biscuit gives you that extra boost of confidence to make the most of each day. It encourages you to find inspiration, tap into your creativity, and embrace every moment that brings joy to your life. So, whether you're munching on these irresistible biscuits or daydreaming about the stories that inspired them, Speculoos Chocolate Biscuit is your key to a life filled with happiness, positivity, and oh-so-delicious bites.

What is Speculoos?
🍪 Speculoos, pronounced 'speck-yoo-loos,' is a beloved European cookie with a rich and storied history. Originating in Belgium, these sweet, spiced biscuits have become a beloved treat all over Europe. The secret to their irresistible charm lies in their unique blend of cinnamon, cloves, ginger, and nutmeg. Each bite is a symphony of warm, comforting flavors that will make you feel like you're strolling through the cobblestone streets of a charming European village.
Why Speculoos Chocolate Biscuits?
Perfect Pairing for all — These Speculoos Chocolate Biscuits are also versatile companions to your daily cup of coffee, tea, or hot chocolate. Dip, dunk, or savor them on their own, the choice is yours. They're the perfect addition to any coffee break. The warm, aromatic spices will tickle your senses and leave you craving for more.



Let's Cronch. Crunch. Yum, Repeat